Build the nursing career of your dreams.
At Randolph Health, we offer more than a job. We offer the opportunity to share your passion for nursing with your patients and co-workers while fostering health and wellness in our communities. This is a place where world-class medicine stays true to hometown values. For our patients, we are more than skilled nurses. We're neighbors, friends and family, committed to providing high-quality, personalized care. Come be a part of our expanding team.
For RNs with at least one year of hospital nursing experience who have never been employed by Randolph Health or whose employment with Randolph Health ended prior to September 30, 2019.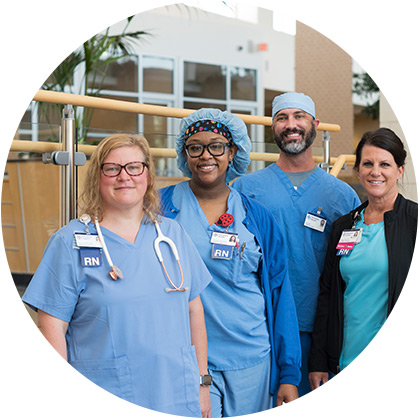 A progressive setting for nursing excellence
At Randolph Health, innovative technologies are just the start. We also offer our nurses an exceptional environment that includes many ways to grow and the flexibility you seek:
Shared governance:

Our nursing staff plays an active part in shaping the role of nursing at Randolph Health through six shared governance councils and an improvement council on each unit.

BSN differential:

At Randolph Health, we fully support education. We are one of the few hospitals to offer an hourly BSN differential for our staff nurses.

Education:

Randolph Health offers a wide variety of classes for our registered nurses, including BCLS, ACLS, PALS, Preceptor Orientation and many more. We also offer a broad range of educational modules online.

Schedules:

Most of our nursing units have self-scheduling. All inpatient areas and the ED offer 12-hour shifts and other flexible shift options, with three 12-hour shifts per week being full-time. We also offer weekend options with premium pay and a variety of PRN and per diem options.
Many specialty areas to explore
A 145-bed health facility and the leading health services provider in Asheboro and Randolph County, North Carolina, we are adding new services including psychiatric care and expanding services within gastroenterology, urology and cardiology. Specialties include:
Medical pediatric services (MPS) unit
Progressive care unit (PCU)
Intensive care unit (ICU)
Maternity services (MASU)
Emergency department (ED)
Special procedures unit (SPU)
Surgical services
Home health
Other specialty areas, including nursing administration, peripheral vascular lab, cardiac rehabilitation, diagnostic imaging, community case management (CAP), quality management, resource management, education, employee health and information technology
The outstanding rewards you deserve
We recognize the importance of creating a work life balance. We also offer competitive wages, a positive work environment and a variety of benefits, including:
Medical insurance
Dental
Vision
Flexible spending accounts (FSA)
Disability plans
Critical illness benefit
Life insurance
401(k) retirement savings plan
Employee assistance program
Earned time off (ETO)
Holidays
Leave of absence
Family and medical leave
Education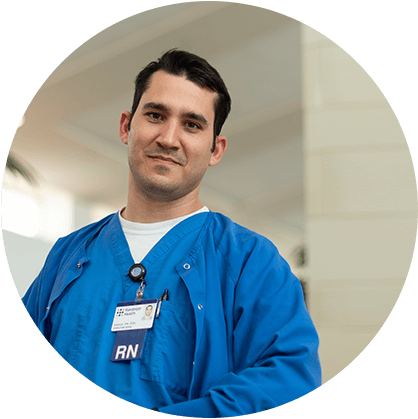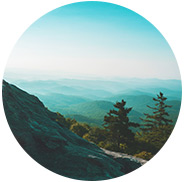 A satisfying place to put down roots
Randolph Health is located in Asheboro, North Carolina, in the heart of the Piedmont – an area famous for its rolling hills and friendly people. We are at the center of the state, a short distance from Greensboro, Winston-Salem, Charlotte and the Research Triangle Park, with the Blue Ridge Mountains to the west and the Atlantic Ocean to the east. Our relaxed community achieves a graceful balance of tempos, offering a contemporary urban vision combined with southern hospitality.